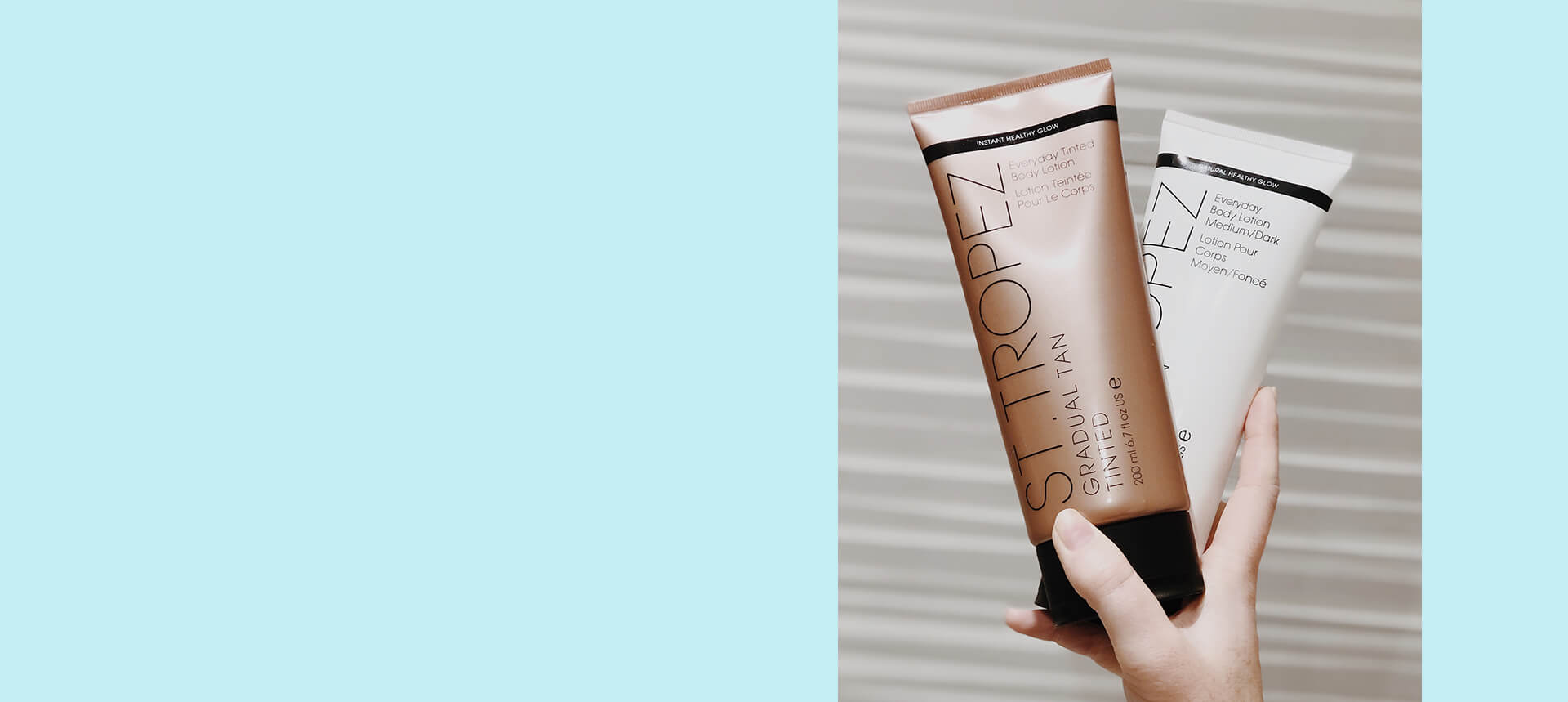 VEGAN‐FRIENDLY & CRUELTY FREE
As part of our mission to be a clean beauty brand, we formulate our products with 100% clean, cruelty-free and natural tanning actives to bring you the highest quality products that are kind to the skin and the environment.

Is St.Tropez cruelty-free?
Don't worry, we're animal lovers too! We don't test on animals, or ask anyone to test on animals for us, and we support change in the industry to put a stop to testing.
Is St.Tropez vegan?

Looking for a vegan fake tan? We're proud to say that almost all St.Tropez products are vegan‐friendly, and if they aren't, they use responsibly sourced ingredients like Beeswax, Honey and Probiotic Yogurt.


At St.Tropez, we understand the importance of reducing the beauty industry's environmental footprint - and we're working hard to play our part. Our ambition? To exclusively produce eco-friendly cosmetic packaging made from plastic that is 100% recyclable or reusable. Here's what we're doing to become a more sustainable beauty brand.

Making St.Tropez tan bottles recyclable
We're pleased to say that all of our mousses, mists, gels and serums now come in 100% recyclable bottles. In our effort to become a more sustainable beauty brand, some of our bottles are also made from post-consumer recycled plastic (known as PCR).

How to recycle St.Tropez tan bottles
We're constantly striving to improve our eco friendly cosmetic packaging. On every product page on our website, you'll find a 'recyclability' section that explains how to recycle your packaging.
Unfortunately, we haven't sourced a pump that is recyclable yet. Our lotion tubes, which are made of mixed materials, aren't currently recycled either. However, we promise that we are working hard to remedy both of these and will update you as soon as we can. Please help us take care of our planet and recycle where possible.

NATURAL VS SYNTHETICS –
On the hunt for natural self tanners? St.Tropez has you covered! Wherever possible, we use natural ingredients or ingredients of natural origin (we'll explain the difference below) to bring you the highest quality self tanners.
What are natural ingredients?
Natural ingredients are sourced from plants, minerals and animals. When added to skincare or self tanners, they're used in their natural form and don't undergo any chemical processes.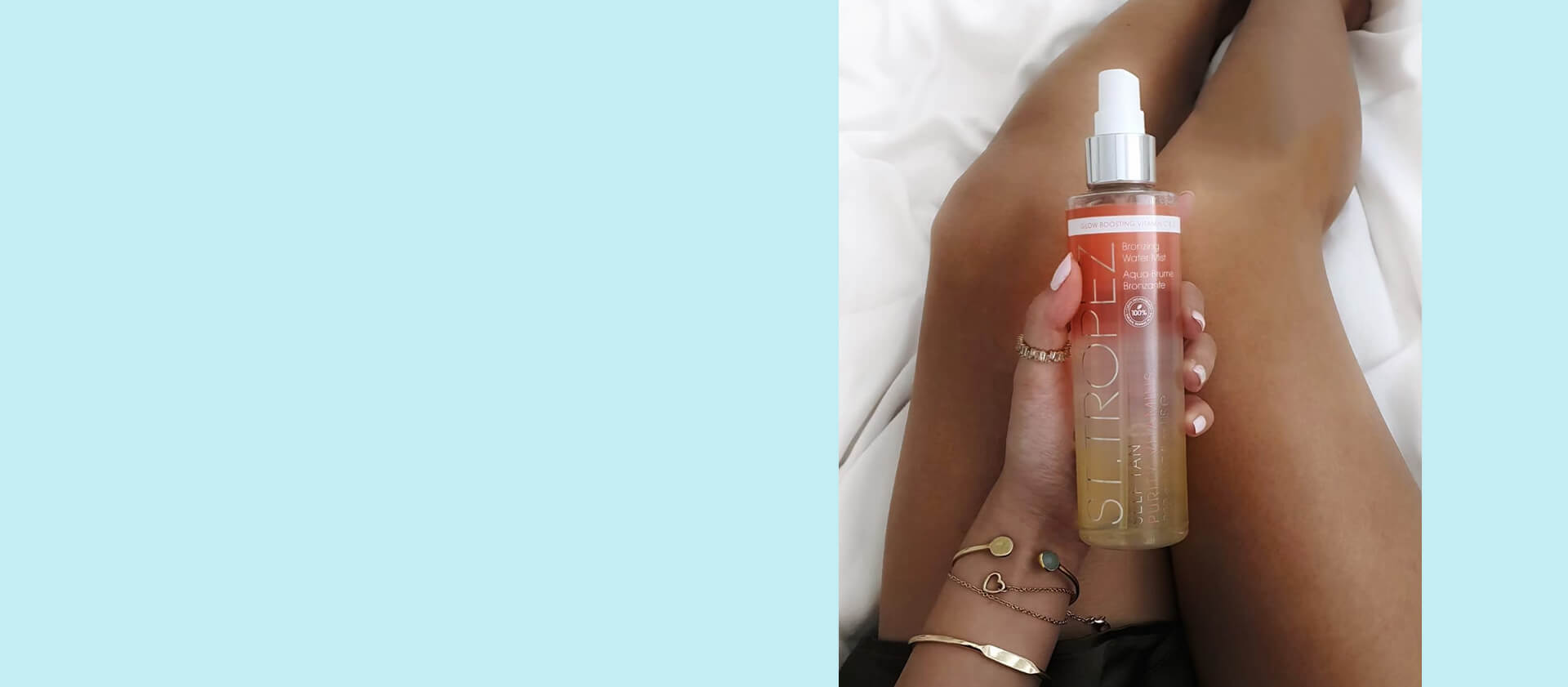 What's the difference between 'natural' and 'natural origin'?
Ingredients of 'natural origin' or 'sourced from nature' originally come from plants, but have been modified in some way to:

• Make the ingredient even more potent and improve the performance of the product
• Remove impurities or trace elements to increase consumer safety The original plant can be found in nature, but its key benefits have been isolated in their purer form.

Does St.Tropez use synthetic ingredients?
When necessary, we use synthetic ingredients to deliver properties to products that natural materials alone cannot deliver. Don't worry, though, we only ever include synthetic ingredients that have a proven record of being safe for use, and comply with all International Consumer Safety Standards.