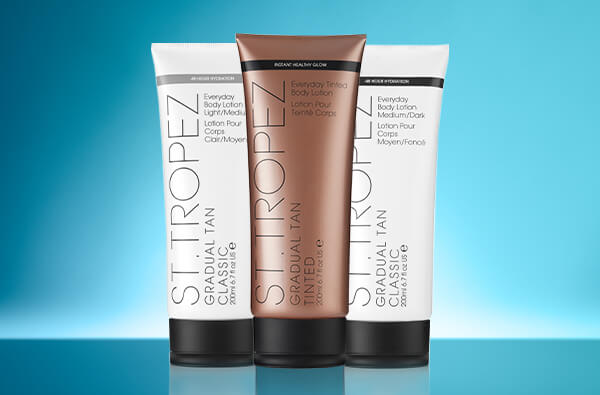 Get 15% off your first order with code: NEW15
Plus, receive a FREE Gradual Tan worth up to £15 when you spend £40 or more.
HOW TO GET A TAN IN WINTER
Wondering how to get a tan in winter? Discover our range of vitamin-infused self-tanners, hydrating moisturisers and soft applicator mitts that will give you a flawless golden tan, whilst moisturising dry skin.
St.Tropez Tan Influencer Reviews, transcript available
UK'S MOST TRUSTED & FAVOURITE PREMIUM TANNING BRAND
Glow with confidence all year round with the UK's most trusted & favourite premium tanning brand! Discover what influencers had to say about our best-sellers - hint: they loved them!